L A Pet Salon & Spa Services
Complete Grooming Includes
A bath with our all natural lavish oatmeal spa shampoo and Nourish spa conditioner * hypo-allergenic, medicated and flea bathes are an additional charge
Monitored drying by one of our skilled pet professionals (*hand drying available for an additional fee)
Thorough brushing of the coat
Clipper and hand scissor styling to the specific needs of the owner and the pet
Nails cut and filed
Ears cleaned
Anal glands checked (only by owner's request)
Deshedding and removal of the undercoat
Prices vary by the breed, pet's size and the condition of the coat.
Long coats requiring hand scissoring all over will be significantly more than the standard prices.  If your pet is matted, difficult to groom or if more than one person is required for any part of the grooming to make your pet comfortable enough to get through the grooming process, there will be an additional fee depending on the amount of time 2 people are required. There is an additional $10 fee for grooming dogs left longer than 5 hours since we will be taking the pet out to go potty mid-stay in our fenced in area.
Please call for prices at (518) 400-8013 for information or to schedule an appointment.  Early drop off and late pick up are available.  We can usually get your pet finished in as little as 3 hours so they are not sitting around in a cage.  You are also welcome to stop by and see our facility any time.
Bath and Brush Only
For dogs who come in regularly, L A Pet Salon & Spa offers a bath and brush which includes a nail trim, ears cleaned out, hygiene clip, around the eyes and paws trimmed.
Complete Full Grooming
A complete grooming includes either a regular or oatmeal bath with our all natural spa line of shampoo, monitored drying, thorough brushing of the coat, customized cut to the client and pet's needs, nails cut and filed and the ears cleaned out. L A Pet Salon & Spa uses shampoos & conditioners that are all natural and L A Pet Salon & Spa offers a spa line as well to provide extra pampering for your pet.
Nail Trim Only
If you just need to have your pet's nails cut and filed no appointment is necessary. Since hours vary, please call first.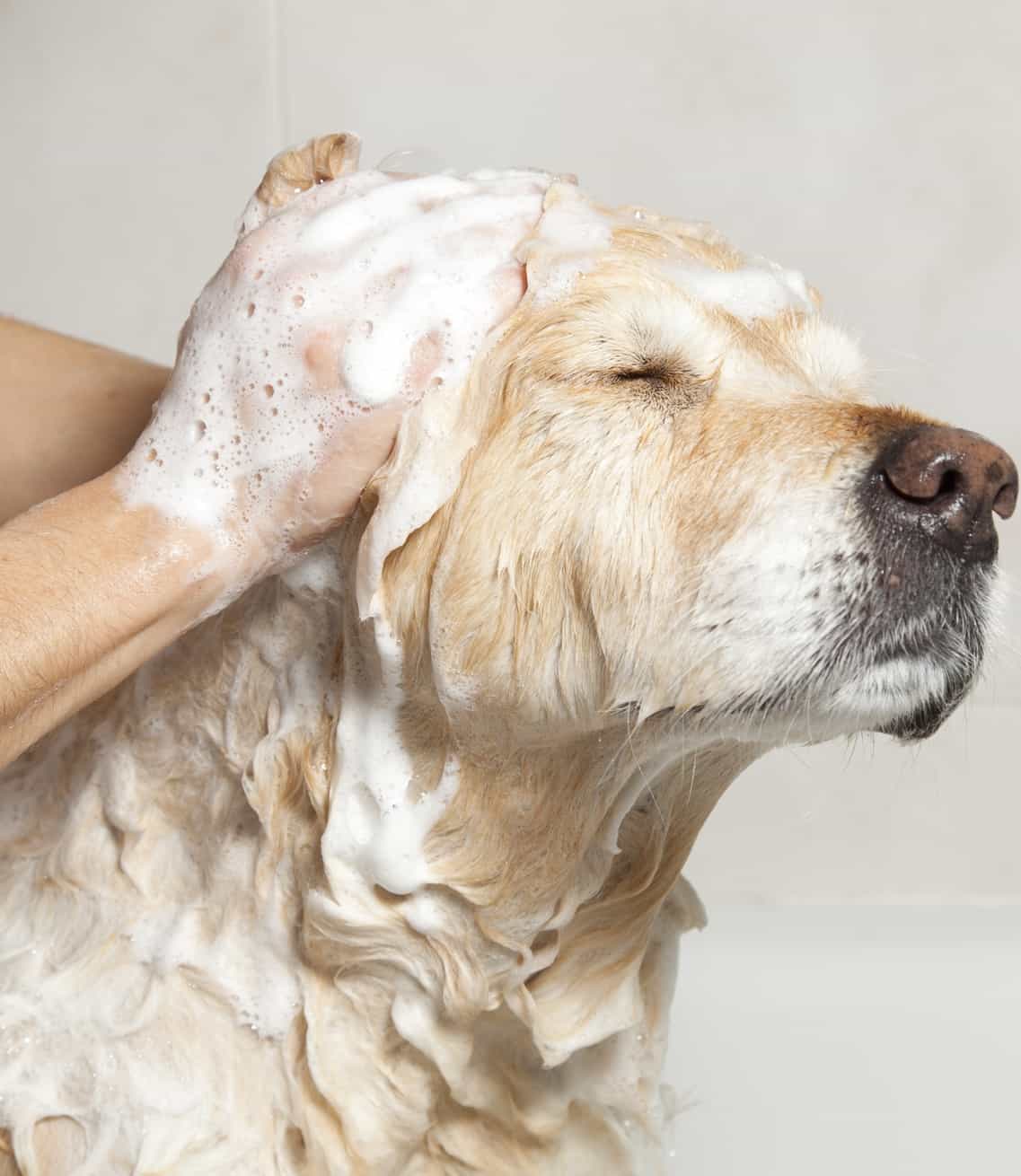 EXFOLIATING BERRY FACIAL $8
Let us pamper your pooch with our soothing exfoliating berry facial.  The refreshing blend of vanilla and blueberry helps to remove dirt and brighten the tear stains and is tearless so it won't sting your pet's eyes.  First we apply the facial and gently massage it into the fur around the dog's face.  We leave the facial on your pet for 5-10 minutes while we use a shampoo and conditioner from our spa line to bathe your pet while the facial helps to brighten your dogs coat.
Hot Oil Wrap $20-40 (depends of the size of the dog & is additional to bath cost)
Does your dog have dry, flaky skin?  Pamper your furry friend with a relaxing hot oil spa treatment. The oil is heated and massaged into the skin and coat followed by a 15 minute warm towel wrap.  Natural oils moisturize and restore softness to the coat by sealing and replenishing the hair shaft. After the towel wrap we rinse the oil away and bathe your pet in our lavish oatmeal spa shampoo and lastly apply our Nourish spa conditioner.
(Pricing depending on size and thickness of the coat)
Face, Feet and Sanitary Trim $25
We trim under and over your pet's eyes, scoop the pads of the feet and do a hygiene clip.
(add the pawdicure for only $10 extra)
Flea treatment $30 (plus cost of the bath)
If we find fleas on your pet, we do a mandatory flea treatment.  The flea products we use are all natural and environmentally friendly.
TEETH BRUSHING AND BREATH FRESHENING $12
Helps maintain healthy teeth and gums along with fresh breath.  A toothbrush for you to take home is included.
EXPRESS SERVICE $20
If your pet has health issues or separation anxiety, then our express service is perfect for you!  We will have most pets ready for you in an hour and a half to 2 hours (large thick coated dogs may require a little extra time).
(advance notice required)
OWNER TO STAY WITH PET $25-$35
Does your pet have anxiety when they are not with you?  We want your pet to be as relaxed as possible in our care so we will allow you to stay with them.  However this service is only for our very anxious pets who we aren't able to groom alone due to anxiety or health issues.  This service requires advance notice to schedule since the pet is anxious and may need breaks in between the grooming requiring more time to groom.
(advance notice required)
HYPO ALLERGENIC SHAMPOO AND CONDITIONER BATH $10
Contains no fragrances, dyes, soaps or other allergy producing ingredients
Made especially for pets with persistently sensitive, dry and allergic skin, this extra-mild, tearless shampoo is so gentle that it won't irritate while it cleans. Pure and emollient-rich, it also helps to repair dry, brittle coats.
MEDICATED CHLORHEXIDINE SHAMPOO $15
Twice the strength for extra tough skin conditions.
This shampoo with 4% Chlorhexidine Gluconate helps battle extra tough skin conditions associated with bacteria and a wide range of microorganisms. Our double-strength shampoo also contains deep-cleansing agents and moisturizers.  For dogs, cats, puppies and kittens.
PAWDICURE $15
Let us cut and file your dog's nails.  The filing of your dog's nails reduces scratches on hardwood floors, furniture and you.
(two dog's for $25)
BRUSH OUT OR DESHEDDING $15
Let us thoroughly brush and comb out your pet.  If your pet is short-haired, we will use the furminator to help reduce shedding.
EAR CLEANING $12
We pluck the hair and clean the wax out of your pet's ears.
GLAND EXPRESSION $12
We externally express your pet's glands.  If we notice anything unusual, we will bring it to your attention and advise that your veterinarian check over your pet to make sure everything is normal.
Deskunking $30 (plus cost of the bath)